ARCHIVE NEWS ARTICLES
2017
Delaware-Maryland 4R Field Day, August 23rd
Come and hear from farmers, researchers and agribusiness professionals about the 4R's of nutrient management; source, rate, time and place and how they are using them to improve the environment and social and economic returns. James Adkins of University of Delaware and Dr. Jarrod Miller will be the featured researchers discussing source, placement, irrigation and precision agriculture. You will also see an exciting technology demonstration! Then hear from a farmers panel on how they implement the 4R's on their farms. There will be exhibits by our agribusiness sponsors.
This is a free event. Lunch is provided.
Delaware and Maryland will be awarding 3 nutrient management CEUs for attendees. CCAs can earn .5 nutrient management and 2 crop management credits. Register here.
Dow Enlist Duo® Herbicide Registered by EPA
The Environmental Protection Agency (EPA) recently registered Dow's Enlist Duo for use on cotton and in 34 states, including Delaware and Maryland. This means the Enlist Duo can be applied to Enlist cotton, corn and soybeans on the majority of U.S. row crop acres, once all necessary state registrations are received. The herbicide is a combination of glyphosate and new 2,4-D choline, as well as glufosinate. Tolerance to these three modes of action offers growers more flexibility and better performance in their weed control programs. In addition to controlling weeds, Enlist Duo stays on target. Enlist Duo® herbicide features Colex-D® technology, which provides four key benefits: minimized potential for physical drift, near-zero volatility, low odor, and improved handling characteristics.
Read more.
Plenish High Oleic Soybean
Soybean oil is by far the most widely used edible oil in the United States. However, in the last decade, soybean oil has lost market share to other oils due to the transition of the food industry away from partially hydrogenated oils, which are the primary dietary source of trans-fats. Plenish high oleic soybeans developed by DuPont Pioneer are a key product innovation with the potential to take back markets lost to alternative edible oils. The oil from Plenish high oleic soybeans has a fatty acid profile similar to olive oil, with an abundance of heart-healthy monounsaturated oleic acid and a 20% reduction in saturated fats compared to traditional soybeans.
Read more.
2016
December 2016
$528,000 Available in Scholarships
America's Farmers Grow Ag Leaders, sponsored by the Monsanto Fund, partners with farmers to award rural youth $1,500 scholarships to support their studies in ag-related fields after high school. Farmers play a fundamental role in Grow Ag Leaders by promoting the opportunity to local students and endorsing applications. This year, more than a half-million dollars in scholarships are available to high school seniors and college students in rural communities across the country. Grow Ag Leaders scholarships are available in a variety of fields including: farming, agronomy, education, science, technology, business, communications and more. Applications are due by February 1.
Click here for details.
November 2016
Why These Moms Are Avoiding Non-GMO Labels
We all have noticed the intensive labeling that has taken over our food packages. "Natural, no artificial preservatives, made with real sugar, heart healthy, USDA certified organic, no high fructose corn syrup, grass fed, immune support, antioxidant plus, gluten-free, cage-free, fat-free, free-range" and more. A group of moms, who are also scientists and active communicators, are avoiding non-GMO labels, and the ubiquitous Non-GMO Project (NGP) label in particular.

The mothers explain that they avoid the label because "NGP leads consumers to believe that choosing non-GMO is consistent with values that consumers (including ourselves) seek out, such as healthy diets and sustainability. However, choosing non-GMO is often inconsistent with these values and we are concerned about the impact of an expanding non-GMO market share. The financial, environmental and health impacts of adopting non-GMO ingredients include changes in food formulations,reduced nutritional quality, higher prices, increased pesticide use, and reduced food availability. Consequently, we would like companies to know why we and many others actively avoid the Non-GMO Project's labels." Full story.
Model Predicts Elimination of GMO Crops Would Cause Hike in Greenhouse Gas Emissions
A recent study out of Purdue University analyzed how a global ban on GM crops would raise food prices and add the equivalent of nearly a billion tons of carbon dioxide to the atmosphere. Not surprising, that the study found that poorer countries would be the hardest hit by increased food costs. It also states that in order to compensate for lower crop productivity, more pastures and forests would need to be converted to cropland. "Some of the same groups that want to reduce greenhouse gas emissions also want to ban GMOs. But you can't have it both ways," said Wally Tyner, the James and Lois Ackerman Professor of Agricultural Economics. "Planting GMO crops is an effective way for agriculture to lower its carbon footprint."
October 2016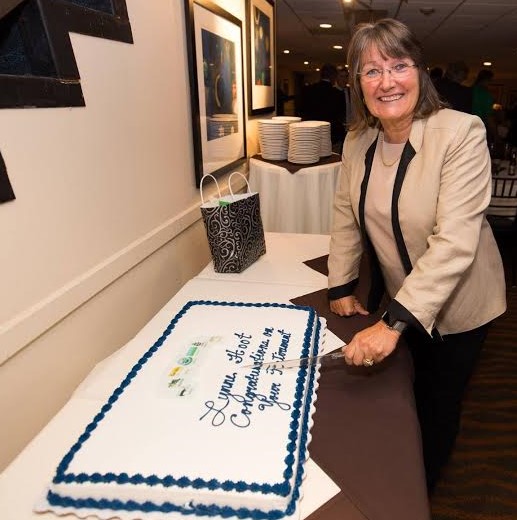 DMAA wishes a happy retirement and safe travels to former executive director Lynne Hoot. Thank you for your many years of service!



Congratulations to successor Lindsay Thompson, new executive director. We are excited to continue on under your leadership!

Lindsay, along with Programs and Public Relations Director Danielle Bauer and Administrative Assistant Marguerite Guare, are all set up at their new office in Centreville. Please note the phone number has changed to 443-262-8491.



To read Lynne's farewell comments, click here

.

To learn more about Lindsay and the transition, click here.

Get to Know GMOs

October was celebrated as "Get to Know GMOs" Month. With over 18 million Google search results for the term "GMO" alone, and many misconceptions pervading the internet, it is important to educate consumers on the importance of GMOs. This year's focus was "are GMOs safe for the environment". GMO Answers spearheaded this movement, sharing information about the role of GMOs in sustainability, biodiversity, and land use all month.

GMO Answers is an initiative committed to responding to questions about how food is grown. Their goal is to make information about GMOs in food and agriculture easier to access and understand. GMO Answers is funded by the members of The Council for Biotechnology Information, which includes BASF, Bayer, Dow AgroSciences, DuPont, Monsanto Company and Syngenta. If you have not visited the GMO Answers website yet, follow the link below and check it out. It is truly a great resource for all.

MD Senator Receives CropLife America's State Legislator Award
Senator Thomas "Mac" Middleton (D – District 28) is a recipient of CropLife America's (CLA) 2016 State Legislator Award. This award honors those who demonstrate outstanding leadership in the area of state legislative issues and who promote initiatives that preserve, protect and advance the ability of farmers to provide a safe, affordable and abundant food supply to America. CLA is a national trade association representing the crop protection industry that advocates for and promotes the responsible use of innovative, safe and environmentally sound crop protection products that are essential in the production of food, fiber and renewable or alternative fuels.

Senator Middleton is the first Maryland legislator to receive this national award. Senator Middleton is a lifelong resident of Charles County, Maryland and the only full-time farmer serving in the Maryland State Legislature. Middleton was elected to the Maryland Senate in 1994 and currently serves as the Chairman of the Budget and Taxation Committee. Although his committee does not hear most of the bills relating to agriculture and crop protection, Senator Middleton serves as a voice for agriculture and rural heritage to his colleagues from both political parties. The Senator was recognized during CLA's annual meeting in September and presented with the award at the Charles County Farm Bureau membership dinner on October 22, 2016. When presented with the award by Lindsay Thompson, Senator Middleton said, "I may be the only full-time farmer left in the legislature but there are other involved in agriculture aisle who stand up for the farming community's best interest and I share this award with them on both sides of the aisle."


Middleton currently serves as the Chair of the Chesapeake Bay Commission which he has served on since 2007 representing Maryland on issues of Bay-wide concern. The Senator was recognized with the CLA State Legislator Award namely for his work over the last several years on legislation regarding neonicotinoid pesticides in the Maryland State Legislature. Senator Middleton stood up for agriculture and the crop protection industry as stewards of natural resources who use these effective products in a safe and responsible way. Middleton also serves as a voice for agriculture at the National Conference of State Legislatures on the Natural Resources and Infrastructure Committee.



image: David Hancock, Charles Co. Farm Bureau President with Senator Middleton





Delmarva 4R Advocate Program Now Accepting Applications

Do you know a Delmarva Farmer who is leading the way in the Nutrient Stewardship of their land? Tell their story about the good work that they're doing - nominate them to be a 4R Advocate!

Download the nomination form here. The deadline is November 30th.

Farmers Care About the Bay, Too!

Three of Delmarva's own national leaders, Chip Bowling, Lee McDaniel and Richard Wilkins, collaborated to share the importance of voluntary conservation in the Chesapeake Bay region through a commentary in the Baltimore Sun. The three boasted that, "the Chesapeake Bay, the largest estuary in North America, is home to more than 83,000 farms that together generate $10 billion in economic activity each year. For decades, these producers have stepped up all across the watershed, assumed responsibility for their share of the nutrient and sediment pollution in the bay, and worked tirelessly toward unprecedented, remarkable change. Just in the past seven years, the agriculture sector has single-handedly reduced its phosphorus and sediment runoff in the watershed by 50 and 75 percent respectively." For more, read full story.

Bayer Buys Monsanto for $66 Million

Chemical company Bayer agreed to buy Monsanto seed company for $66 billion to become one of the world's biggest agricultural giants. This merger was the largest all-cash buyout in history. Bayer first made a $62 billion offer for Monsanto in May and has increased its bid over months of negotiations. The companies presented the deal as an opportunity to invest more into research and development of chemicals for the global market.





Since the announcement, there have been a whirlwind of comments voiced by both on farmers and on the food industry. There are hopes that since Monsanto is the world's largest supplier of genetically modified seeds, this is a sign of a broadening acceptance of GMOs in the planet's food supply. But there are also worries that this could raise prices and reduce choices of farmer's vital supplies. There are also rumors that the merger violates anti-trust agreements. Monsanto CEO Hugh Grant combatted these concerns by stating that the companies are, "much more focused on the innovation horizon than the political horizon." This will definitely be something to follow as the deal unfolds.

August 2016

Nominations for 2017 4R Advocate Program

Do you know of a 4R advocate in Maryland or Delaware? Nominate them for the 4R Advocate Program! The 4R Advocate program recognizes agricultural retailers and their grower customers who are leading the way when it comes to implementing 4R nutrient stewardship on the farm. Nominations are being accepted now through

October 31

. For more information, click here.

Cover Crop Air Seeder Pilot Program

The air seeder pilot program started last year with about 4,000 acres enrolled in Sussex County, Delaware. The program uses a custom-made seeder with high-clearance booms to allow for earlier seeding of cover crop mixtures in tall crops like corn. The seeder was demonstrated to about 150 fa

rmers at the

Sussex Conservation District's Soil Health Field Day. Full story
2015
June 2015
IARC Classifies 2-4,D as Group 2B
Last night, the International Agency for Research on Cancer announced they have re-classified 2,4-D as Group 2B, "possibly carcinogenic." This comes a few months after their announcement that 2,4-D was to be classified as 2A, "probably carcinogenic." The 2B classification does not mean that 2,4-D will or even probably will cause cancer. The "possibly carcinogenic" category includes many every day products including coffee, aloe vera and pickled vegetables.
April 2015
Lowe's Announces Gradual Phase out of Neonicotinoids
In their Annual Report, Lowe's has indicated they will gradually phase out the use and sale of neonicotinoid products in their stores. They have stated this move is in an effort to "protect pollinator health." See Bayer CropScience's response here.
USGS Presentation on Groundwater Monitoring and Conservation Practices
USGS will be hosting a seminar at their Water Science Center in Baltimore, Maryland on Tuesday, April 21, 2015 at 11 a.m. Judy Denver will present: "Monitoring the water-quality response to conservation practices in two small agricultural watersheds on the Delmarva Peninsula." This presentation will focus on groundwater-flow monitoring efforts geared at determining the impact of conservation practices on nutrient concentrations in said ground water. For more information, click here.
EPA Approves
Enlist Duo in Nine More States
EPA has announced registration of Dow AgroSciences Enlist Duo for use on corn and soybeans in nine additional states. The label for Enlist Duo now includes federal registration in Arkansas, Kansas, Louisiana, Minnesota, Missouri, Mississippi, Nebraska, Oklahoma and North Dakota. The originally approved states at the time of registration were Illinois, Indiana, Iowa, Ohio, South Dakota and Wisconsin. You can find more information on Enlist Duo and EPA's registration of the weed control system here.
March 2015
News Release from the Coalition for Safe and Affordable Food
"What You Need To Know About The Safe & Accurate Food Labeling Act"

Congressmen Mike Pompeo (R-KS) and G.K. Butterfield (D-NC) along with a bipartisan group of lawmakers recently introduced the Safe and Accurate Food Labeling Act – legislation that will ensure American food labeling standards are based on consistent, national standards that are driven by science.





At a moment in history when major Congressional consensus is rare, the Safe and Accurate Food Labeling Act is gaining significant traction within both parties of Congress.

Last year, Congressmen Pompeo and Butterfield introduced a similar bill and it attracted dozens of cosponsors. This year, a bipartisan coalition of lawmakers is committed to advancing the legislation in the coming months. Importantly, leadership of the relevant committees understands the importance of preserving our national food system and will be holding hearings and markups in the near future. On March 24, the House Committee on Agriculture is holding a hearing on biotechnology and the urgent need for the Safe and Accurate Food Labeling Act.

The Safe & Accurate Food Labeling Act Creates A National, Science-Based Labeling Standard

Since its founding in 1906, the U.S. Food and Drug Administration (FDA) has been the preeminent authority of food safety and labeling in the United States. This bill will ensure that the FDA maintains its position at the top of the food safety regulatory pyramid. In addition, the bill will establish a national, USDA administered, certification program, that provide a standard definition for non-GMO foods. This will not only provide clear and consistent choices for consumers, it means shoppers will recognize the same food labels no matter where they purchase food. The Safe and Accurate Food Labeling Act will guarantee that labeling is uniform across state lines.

The Safe & Accurate Food Labeling Act Protects Farmers, Small Businesses And Consumers

A patchwork of state labeling laws would result in severe consequences for America's farmers, small businesses and consumers. A complex maze of regulations that vary from state to state would harm interstate commerce by imposing costly new burdens on farmers and small business owners. These costs will be passed on to consumers in the form of higher food prices. A 2014 study out of Cornell University found that these costs could total up to $500 per year for an average family of four.

The Safe & Accurate Food Labeling Act Removes Uncertainty From The Marketplace

As more and more states face mandatory labeling proposals, it's important to remember that these initiatives are rife with exemptions and carve outs, which increase consumer confusion rather than alleviate it. For instance, the Vermont labeling law could exempt twothirds of the food sold in the state. The Safe and Accurate Food Labeling Act will help ensure there are consistent food labeling standards from state to state. This Bill Will Prevent the Needless Stigmatization of An Important, Safe Technology The world's leading health and regulatory bodies have dedicated a tremendous amount of resources to the study of biotechnology. The World Health Organization, the American Medical Association, the National Academy of Sciences and many other organizations have found GMOs to be perfectly safe. Nearly 2,000 independent, peer-reviewed studies back up these findings. Moreover, Bill Gates and many other leaders have emphasized the potential for biotechnology to help alleviate world hunger and improve the environment. State labeling mandates needlessly stigmatize a safe, proven technology. This bill will prevent food labels from being used to advance the agenda of special interest groups.

February 2015

CRS Determines: Inconclusive Evidence that Pesticides are a Major Contributor to Bee Health Decline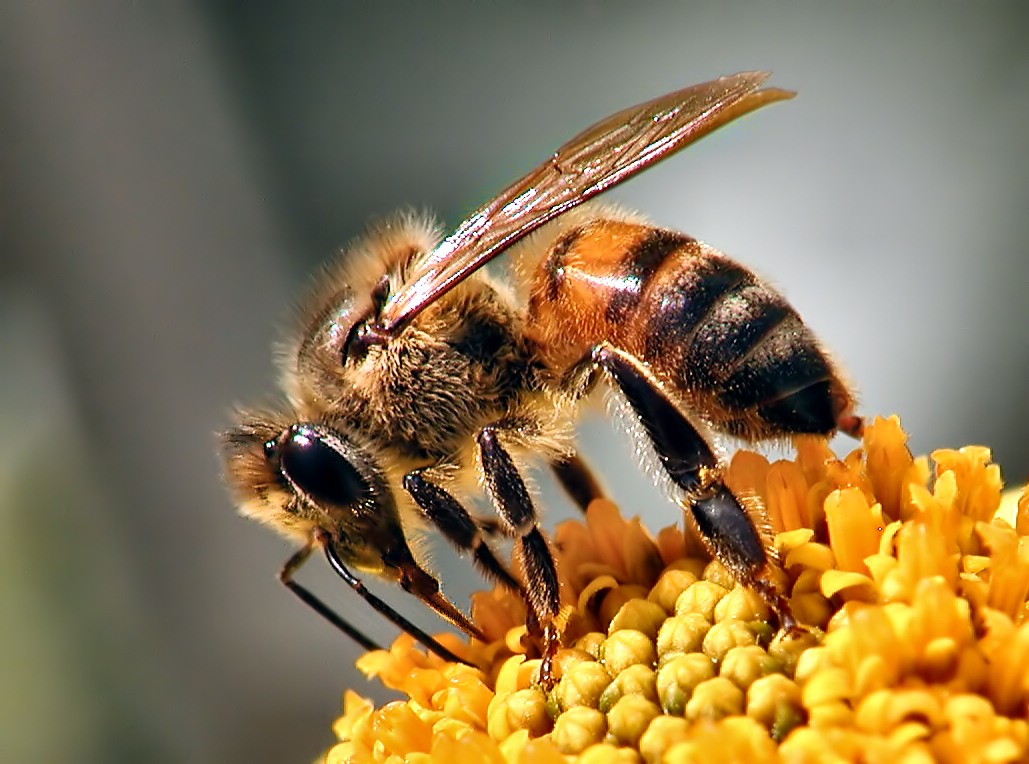 The Congressional Research Service released a report on February 17, 2015 on "Bee Health: The Role of Pesticides." This review of current science surrounding pesticides' impact on bee health. This report was in response to growing concern that pollinator populations are declining and that pesticides may be a major contributing factor. Globally, there are conflicting reports as to the bee population. FAO reports that global bee hives are actually increasing.





Overall, the report determined that the role of pesticides as a negative impact on bee health is largely unclear and that pesticides play no larger role than other factors including parasites, disease, habitat and many others. "it is not clear, based on current research, whether pesticide exposure is a major factor associated with U.S. honey bee health declines in general, or specifically affects production of honey or delivery of pollination services."

The report does however recognize that pollinators can be severely impacted when exposed to high dosages of pesticides as a result of misuse. This highlights the importance of using pesticides according to the labeled directions.





EPA has updated their guidance for pesticide labels, specifically neonicotinoids, to further avoid potential contact with pollinators. Industry is working to decrease possible spray drift and dust from seed treated with pesticides.



The bottom line is, the body of research evaluated by this report does not support claims that pesticeds are causing bee decline. The full report can be found

here.

January 2015
USDA Awards Funds for Farmers to Implement Conservation Practices that will Improve Delmarva Water Quality and Habitat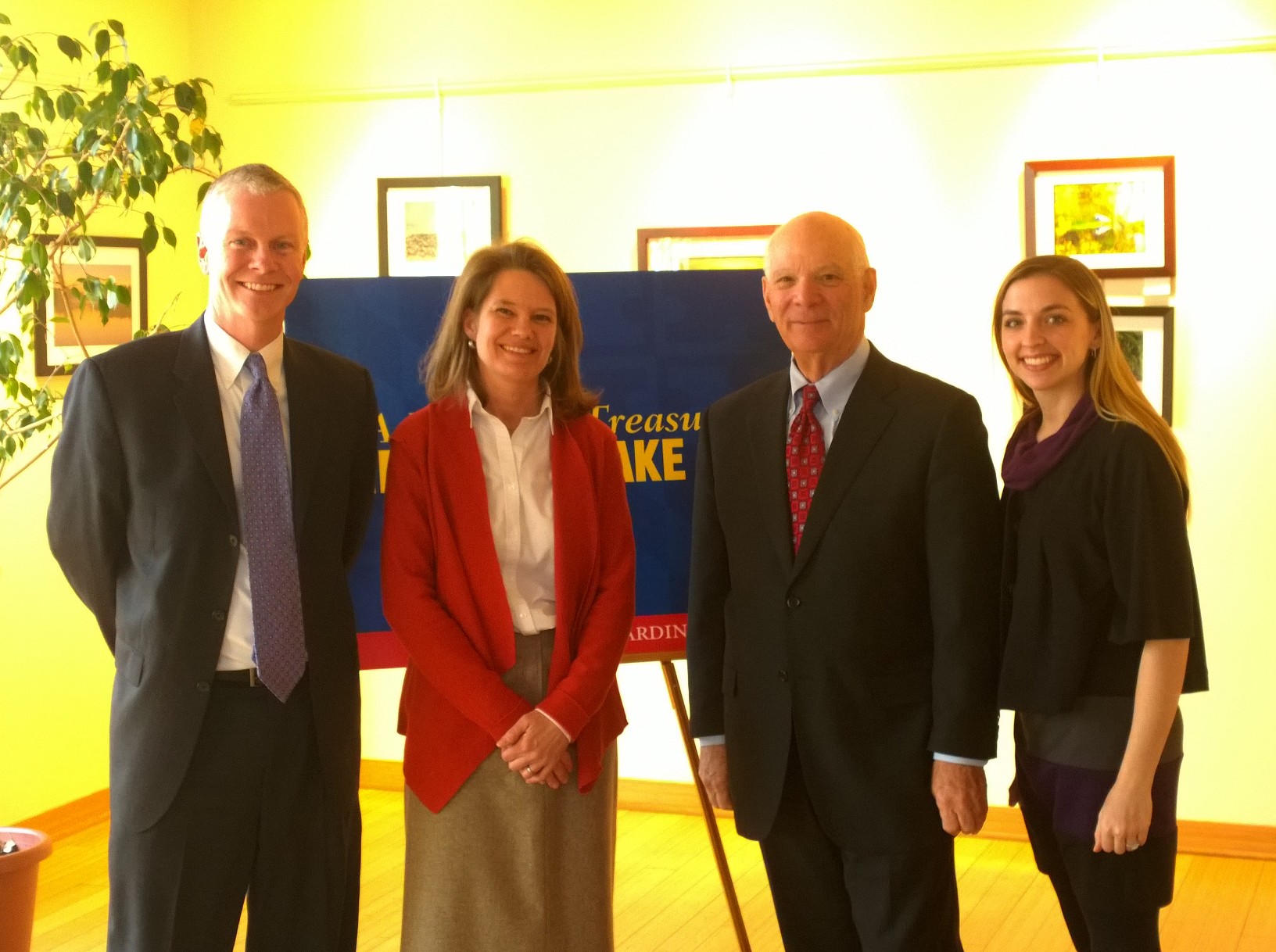 (EASTON, MD) — The Nature Conservancy, in partnership with the Delaware Maryland Agribusiness Association, is pleased to announce that funding will be provided through the USDA's Regional Conservation Partnership Program (RCPP) to implement conservation practices that support local farm operations and make improvements to water quality and wildlife habitat across the Delmarva Peninsula.

The effort, co-led by the two groups and called the Delmarva Conservation Partnership, is a unique collaboration that brings together conservation organizations, agribusinesses, government agencies, and the scientific community to identify and collectively promote practices that make sense for farmers and the environment. Together, the public-private partnership will bring more than $10 million in private and public funding to help farmers implement these practices.





"The Delmarva Conservation Partnership is truly a new and innovative approach to restoring water quality in the Chesapeake Bay and its many rivers and streams," said Amy Jacobs, Watershed Restoration Director for the Nature Conservancy. "The collaborative effort will focus on cost-effective practices with the goal of improving water quality and habitat, while also sustaining a thriving agricultural community in one of the most important regions of the Chesapeake."

The program will target conservation practices where they will achieve the greatest outcomes by avoiding and trapping pollution, which not only helps local waterways and the Bay, but also can improve farm profitability.



Advanced nutrient management to avoid losing excess nitrogen, phosphorus, and sediment from fields will be fostered under The Fertilizer Institute's "4R" program, which promotes applying nutrients for crops in the right place at the right time with the right method and at the right rate. Targeted wetland restoration will then be used to trap pollution downstream, which also provides benefits such as flood storage and wildlife habitat.

"We are excited about the opportunity to expand the network of farmers who will be implementing 4R Nutrient Stewardship practices," said Lindsay Dodd, Policy Director for DMAA. "This project will provide farmers with the tools they need to improve fertilizer efficiency by applying nutrients in a way that maximizes crop productivity and protects the Bay from excess nutrients – that's real progress."



The RCPP was authorized by the 2014 Farm Bill and is administered through the US Department of Agriculture's Natural Resource Conservation Service (NRCS). RCPP promotes coordination between NRCS and its partners to deliver conservation assistance to producers and landowners.
2014
December 2014
The State of the Science on Phosphorus - A Collaborative Symposium

The Maryland Grain Producers Utilization Board, in partnership with the Chesapeake Bay Foundation and University of Maryland Extension, is hosting a symposium on January 30, 2015 at Chesapeake College in Wye Mills, MD. This event will feature scientists discussing phosphorus research, its role in crop production, and its effect on land and water resources. Presenters include Dr. Walter Boynton (UMCES), Dr. Anthony Buda (USDA ARS), Dr. Frank Coale (UMD), Dr. Peter Kleinman (USDA ARS), Dr. Josh McGrath (UKY), Dr. Andrew Sharpley (UAK), Doug Smith (USDA ARS), and Dr. Peter Vadas (USDA ARS). Topics include: phosphorus management, ecological impacts on water, soil dynamics, modeling, the role of hydrology in transport of phosphorus, legacy phosphorus, and agricultural best management practices to address phosphorus loss. There will be time for discussion with each presenter and questions can be submitted online with registration. The following CEUs will be available for certified crop and nutrient management consultants:
4 - CCA Soil and Water
7 - MD Nutrient Management (reciprocal w/DE)
6 - WV Nutrient Management
4 - VA Nutrient Management

We are waiting to hear from PA.
Registration is open at www.phosphorussymposium.com and is only $20, including lunch, until January 20, 2015. After January 20, 2015, registration is $30. If you have any questions, please contact the MGPUB office at 410-956-5771.
Maryland Farmer Named 4R Advocate for 2015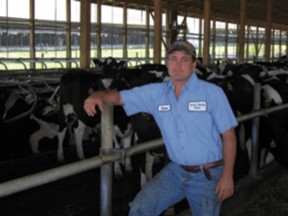 Sean Jones is the principal manager of Lester C. Jones and Sons Inc. in Massey, MD and has been chosen as one of The Fertilizer Institute's 4R Advocates. The 4R Advocate program highlights farmers who are using 4R Nutrient Stewardship to improve their farms profitability while minimizing potential environmental impacts of nutrient use. By utilizing nutrients from the right source, at the right time, the right rate, in the right place, farmers can increase their production potential while being good stewards of the land.





Mark Twining of Willard Agri-Service nominated this diverse operation with 1,500 acres that includes a large dairy operation, cash grain and forage production. The farm undergoes extensive nutrient management planning which is supported by an extensive GIS based record keeping system, crop analysis through Willard's Decision Support System and painstakingly detailed farm and dairy production records. Like many dairies, the Jones' experienced difficulty getting the right balance of phosphorous in their manure used for fertilization. To address this, they use liquid-solid separation and a lagoon system that reacts struvite from the manure to remove the phosphorus allowing them to apply the right rate of fertilizer to their crops with a pivot irrigation system.





Congratulations to Sean Jones and Mike Twining on this accomplishment!

November 2014
The Bay Model and Agriculture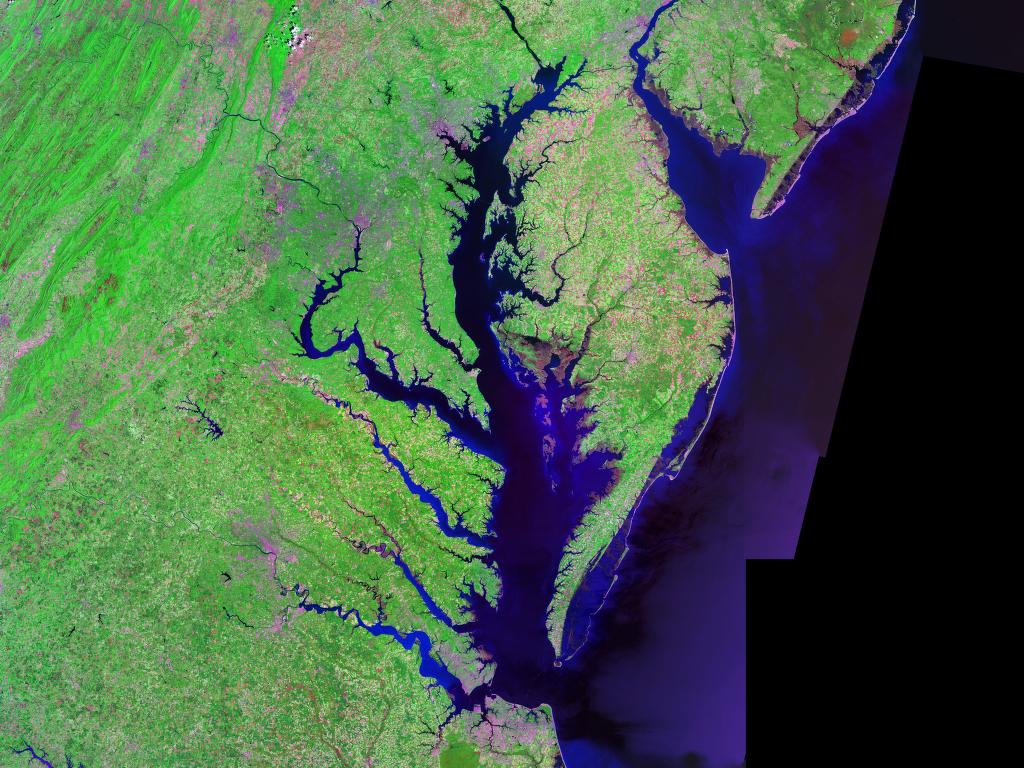 The Chesapeake Bay Model is governed by the Chesapeake Bay Program which is a partnership of states as well as the Chesapeake Bay Commission, non-profit organizations and academic institutions. The Bay Model is used to determine whether states are meeting their Total Maximum Daily Load (TMDL) reduction goals for nitrogen, phosphorous and sediment that were established in the states' Watershed Implementation Plans (WIP).



The Bay Model is in the process of being updated from Watershed Model (WSM) 5.3.2 to WSM 6.0 which will be used ultimately to determine if states meet their 2017 TMDL goals. By 2017, states are required to have 60% of the practices in place to meet the end goal in 2025. Each state has sectors including agriculture, urban stormwater, wastewater, septic and forestry. These sectors are evaluated individually based on their loads and required reductions. Agriculture is responsible for the largest reductions in both Maryland and Delaware and producers in both states are well on their way to meeting the 2017 goals. The most recent model run revealed that the agricultural sector in Delaware has achieved 79.8% of their nitrogen goal and 84.4% of their phosphorous goal for 2017. Maryland agriculture has achieved 95.6% of their nitrogen reduction goal for 2017 and 99.6% of their phosphorous reduction goal. Maryland has even surpassed their goal for agricultural sediment for 2025.



On top of this good news, there are changes occurring within the model which will more accurately reflect agricultural nutrient inputs as well as the efficiencies and reductions being achieved through best management practices.
The partnership is moving forward with using American Association of Plant Food Control Officers (AAPFCO) and USDA Census data to update the commercial fertilizer inputs in the model. This has the potential for reduce 200 million pounds to Nitrogen and 40 million pounds of Phosphorous from agriculture's load.

There are subcommittees of the Ag Workgroup moving towards improved nutrient and sediment efficiencies for Nutrient Management, Conservation Tillage and Cover Crops. The cover crop and conservation tillage interim efficiencies were approved last month.

The Poultry Little Subcommittee is expected to give a final report on bird populations, manure excretions and nutrient content which are all currently over-estimated in the model.

States can now count and report "Resource Improvements" which as non-cost shared best management practices installed by producers which were not counted in the model previously.
Another change will be in the area of verification of best management practices. The partnership has come to a compromise on agricultural best management practice verification which requires 5% annual verification of practices accounting for less than 5% of a state's Watershed Implementation Plan reductions and 10% for those accounting for 5% or more. Verification for permitted practices remains at the EPA standard of 20%. Previous proposals were >10% of BMPs and 100% of permitted practices. There is an option for states to propose an alternative sampling method based on statistical methods for EPA approval.



The states have put forth best management practices that are a priority for them to have evaluated by the Bay Program for inclusion in the model. These include manure technologies, ditch sorbing materials, bioreactors, stream bank restoration, and others. These will go to expert panels for review before being reported back to the program for approval.



So, what can we expect from here? If you've ever seen the pie chart of the source sector load allocations, agriculture accounts for about half of the nutrient load according to the model. If 200 million pounds of commercial nitrogen and 40 million pounds of phosphorous are removed, poultry populations and manure excretions are corrected, BMPs are accounted for that have never before been counted, and we get credit for more than basic nutrient management, agriculture's load should significantly decline. How that will play out and how will the story be told? We aren't sure yet.



Then there is legacy phosphorous and ground water nitrogen. Research conducted by USGS has revealed that the largest deposition of nitrogen into streams in the Choptank watershed is during the driest months. This means that it is not coming from agricultural runoff but rather from ground water. Their study concluded that groundwater lag times are upwards of 30 years between the time it soaks into soil and gets to tributaries. This means that the nutrient deposition into waterways from ground water is a result of management practices from 30+ years ago. Therefore, DMAA is advocating for a source sector allocation for groundwater and legacies seeing as there is nothing anyone can do to reduce that load now. It is a natural factor which must run its course. Now, whether that makes sense in "model world" is a different issue.